AED express service
Punctuality is our highest priority.
Aftersales-Specialist.
With over 30 of its own branches in 10 countries, Lagermax AED offers daily line departures for reliable and flexible feed-in of shipments as well as timely distribution and delivery of goods in Austria and South-Eastern Europe.
Night express is the perfect solution for companies whose goods require very short delivery times and reliable, fast delivery. For years, a wide variety of industries have relied on Lagermax AED's spare parts & after sales solutions.
In addition to the established overnight express, AED offers both day & on-time express solutions as well as highly specialized logistics solutions for time-critical spare parts. Thus, the complete supply chain in the after sales area can be covered.
As market leader in the overnight express segment within Austria and the CEE region with more than 30 years of experience, Lagermax AED offers not only highly professional express handling, but also extended services via Value Added Services.
Same-day express.
AED's same-day and on-time express service ensures fast and reliable delivery of your goods within Austria and in Southeast Europe. With daily scheduled departures and a smart logistics system, we can react flexibly to your requirements and deliver your shipments on time. Whether express or standard delivery, Lagermax AED is the right choice.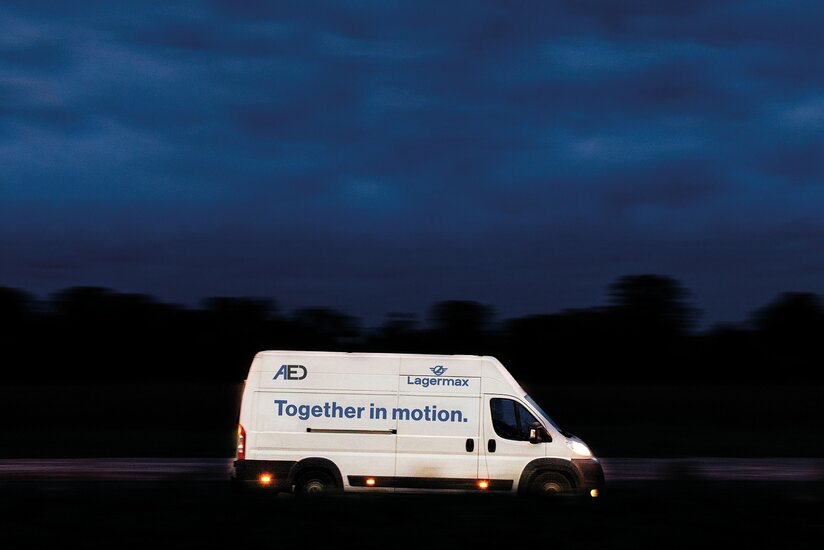 Overnight express.
With the Lagermax AED overnight express service, reliable and fast delivery of goods is also possible outside business hours. Punctual delivery to lockers or directly to the customer are not a problem. Seamless documentation and coordinated customer reporting ensure transparency. Place your trust in our decades of experience in overnight express deliveries and contact us today for an individual consultation. Discover the benefits of AED overnight express.