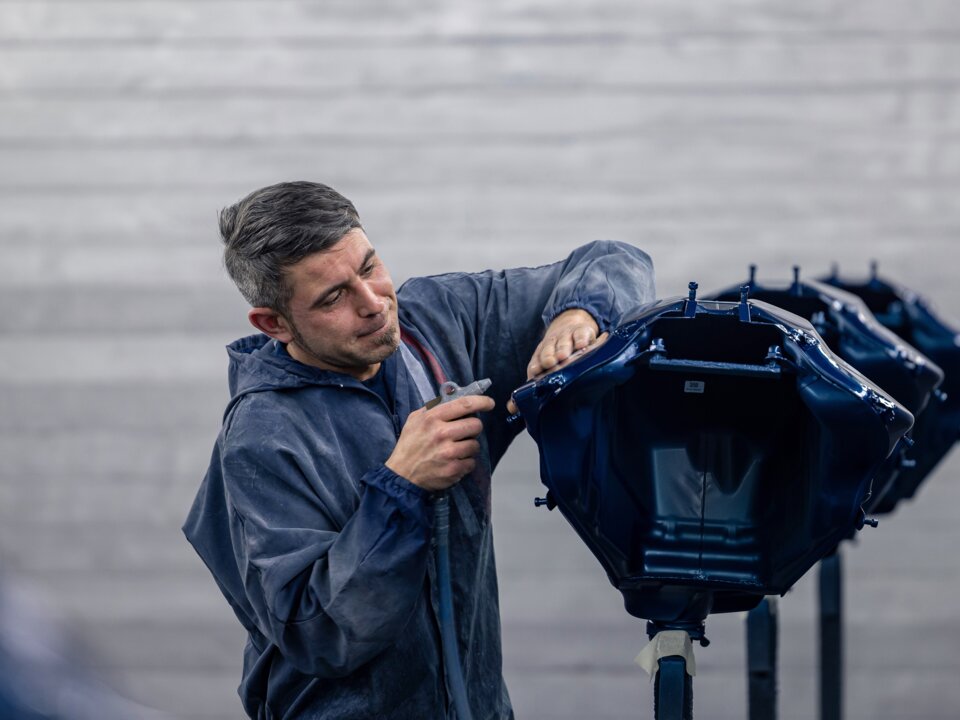 Industrial painting
Creative freedom and parts completion for all kinds of parts.
High-quality parts painting for various industries 
Whether vehicle parts, sanitary facilities, ski industry components and much more: Lagermax offers high-quality parts painting for a wide range of industries. In terms of materials a great deal is possible, from ABS plastics to polyurethane plastics to GRP plastics.
Painting of various materials
Polyurethane plastics: e.g. for vehicle parts such as aprons, skirts and spoilers
ABS plastics: e.g. for parts in the electrical industry
Polypropylene plastics (PP): e.g. parts for cars and motorcycles
Plastics made of polyamide compounds e.g. for ice stocks, tanks made of PA 6 - PA 12, parts for sanitary facilities and ski industry components
GRP plastics (polyester): e.g. parts for vehicles such as spoilers, fairings
Your contact for industrial painting
Our specialists will be happy to advise you and prepare your individual offer.
Lagermax Autotransport GmbH | Straßwalchen
Florian Arnezeder